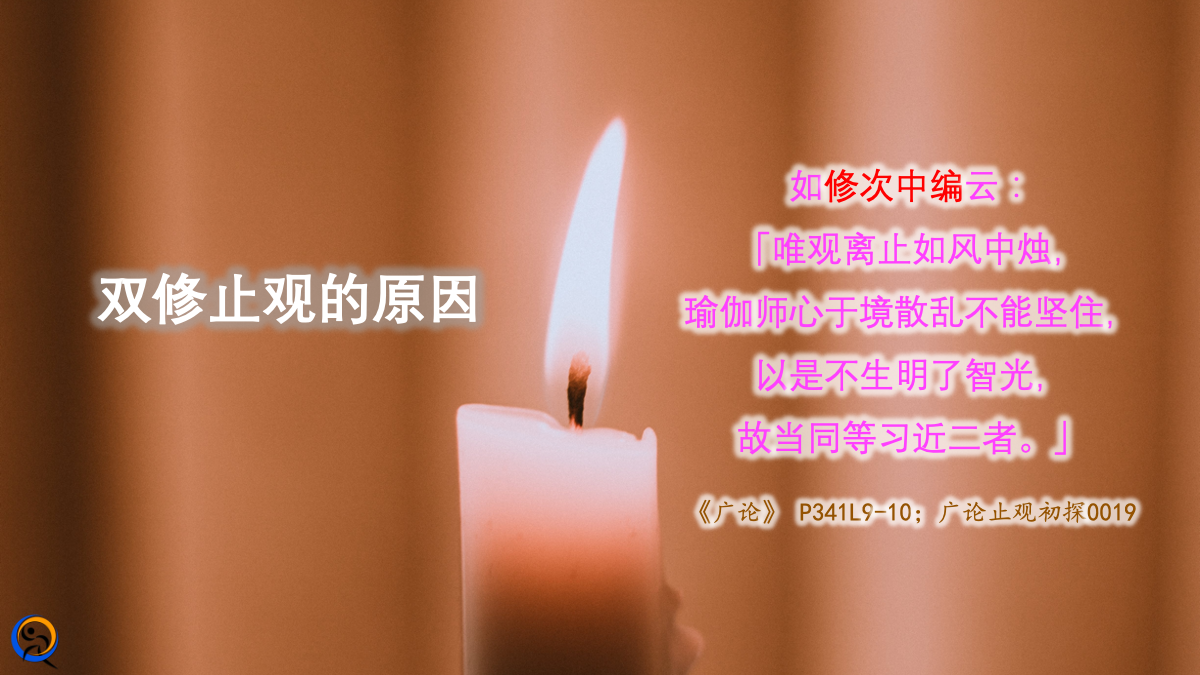 第四理须双修之因相

(d) Why it is necessary to cultivate both

【广论止观初探】




Introduction to Lamrim's Serenity & Insight
如
修次中编

云:
「唯观离止如风中烛,
瑜伽师心于境散乱不能坚住,
以是不生明了智光,
故当同等习近二者。」
《广论》 P341L9-10;广论止观初探0019

*《菩提道次第广论》原文改译——大慈恩译经基金会
Kamalasila's second Stages of Meditation says:
  With bare insight that lacks serenity,
  the yogi's mind is distracted by objects;
  like an oil-lamp in the wind, it will not be stable.
  For this reason, what sublime wisdom sees will not be very clear.
  As this is so, rely equally on both.
Lamrim Chenmo Vol. 3 Pg20L15-L19
---
References 参考资料:​​
Recent Posts:​